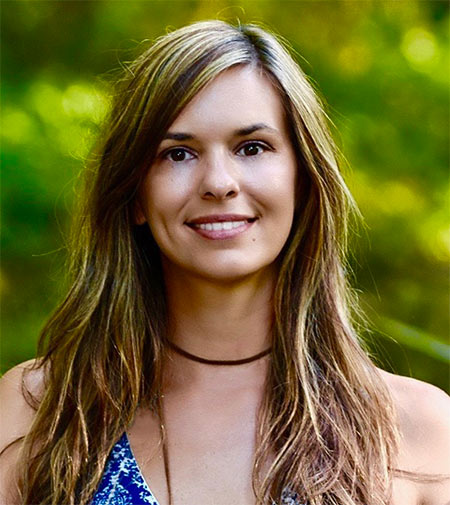 Lara Rose is a Priestess, Healer, Teacher and founder of Sun Meets Moon Healing.
Lara's passion is to help her client's find their own free wings and uncover their Soul's unique gifts and talents. She also has a deep desire to work with each person to help them understand and unwind the barriers that hold them back from embracing their true self and spiritual path. The Divine intention is set for each person to be supported in a safe environment to heal and birth their dreams into reality.
It is Lara's deepest joy to connect in with each client's Angels and Guides working to pass along the loving messages and guidance they have for each person. She exclaims that Angels are pure love and very grounded. They share from a higher advantage point and can always find a perfect solution for any situation.
She facilitates angelic readings, past life work, deep soul healing, Divine feminine embodiment work, chakra illuminating and clearing, reiki, and life coaching.  Her passion lies in helping bring others into a healthy sense of self empowerment and self love. Lara holds dear the teachings of Christ Consciousness, and the Divine Feminine wisdom.
Lara began to realize at the age of 4 years old that she could feel what people were experiencing in their lives without them speaking about it. Everything within her longed to console anyone that seemed to be carrying any hurt and struggle.

She would also sense angelic beings around her and others, but dismissed and buried this until later on in life when her soul chose to awaken out of a deep slumber in order to walk the path of her soul destiny line. One that would forever change her life beyond anything she could imagine.
Deep into her late twenties Lara strapped on her soul filled shoes to begin a new journey. Her spirit was gently but persistently calling for her to wake up. Lara met her mentor and Spiritual teacher Susanna Sophia Hart a few years onto her new found path. The two of them created a very close and sacred relationship.

Susanna still works with Lara to this day to help her open and deepen her learning and spiritual gifts. She claims the work and teaching her mentor provided is what bridged and deepened the connection with God and the Angels within her own heart. A gift she is forever grateful for. Lara exclaims that Susanna has one of the most warm, expanded Spirits she has ever met.
Lara has two beautiful Daughters. She spends her days creating balance between her work, spiritual practice, and family life. She finds such joy in watching her Daughters discover their own personalities, as they open to the path that is their calling and Divine Destiny.

Travel to Sacred Sites is something she loves and she has studied at spiritual retreats in Sedona, Arizona and Glastonbury, England. She worked as a Cosmetologist for 8 years prior to diving into the healing arts. Such fulfillment was found in listening and connecting with her client's stories in their life. She has a free spirit and loves to embrace people from many walks of life. Love is the music that she feel's is in the Creator's heart and she wishes to pass this soulful song message to all others that feel resonance with it's vibration.